A Guide to Vinyl Banners For Your Business
Making an impression on your customers and clients isn't always an easy task. With so much entertainment and engaging information at their fingertips, businesses are having to be more and more creative with print. When it comes to grabbing the attention of your target audience, banners are a great tool to utilize for direct and results-driven communication.
Banners should be intentionally designed and planned before print. We have put together a few helpful tips for creating a banner for your business that will turn strangers into customers.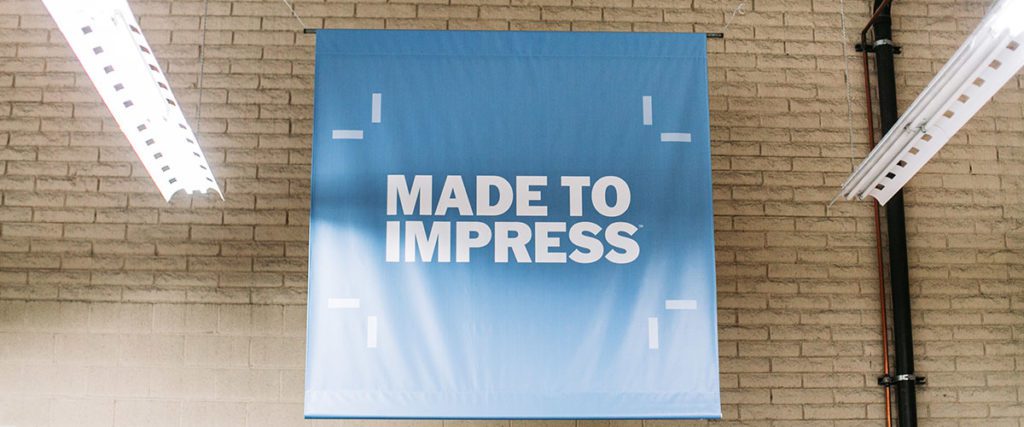 Determine where it will go.
Before you engage a designer, it is important to determine where exactly this banner will go. It is also wise to measure out the area instead of guessing what size will be ideal for the spot. We can print banners at any size, but we want to ensure you are happy with how it looks it your space. The location of the banner should be intentional for customers to be able to see without having to search for it. One last consideration is whether the banner will be inside or outside. Inform your sales representative which it is, because we will want to recommend better materials for the climate.
Write the copy for the banner.
The purpose of the banner is to quickly get information to your customers. This means you won't want to overload it with too much text that will be difficult for them to read. In addition, you will want the font to be legible and create awareness around your message. Less is more when it comes to copy.

Choose your design and colors wisely.
When your copy is complete for the banner, you will want to work with a designer to create your designs. The best type of banners are ones with high contrast and high visibility. This means using colors that look appealing together but don't blend in. High contrast will catch the eye of your audience and drive them to your banner's purpose.
Fonts should not be an afterthought.
We have touched on this in the past, but fonts are as important as the design and copy. You must choose a font that is legible and easy to quickly read with a glance. We recommend using bolder fonts for a banner, because they tend to be easier to read. Choose a font that appeals to your audience. For more information on how to choose the correct font for your print material, click here.