Make Your Next Event Memorable – Print Materials for Events
When putting on an event, there are several vendors and team members that need to be involved in order to make the event successful. As important as your venue and caterer are, you must also be aware of the print materials needed for events and choose your commercial printer wisely.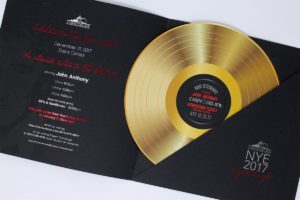 Make an Impression
At O'Neil Printing, we understand the importance of making an impression. From the invites to the thank you cards, we want to take care of all your print necessities for your next event. We will ensure your print items are made of top-notch materials that will 'wow' your guests.

Stand Out With Print
Show off your company and sponsors' logos with wide format printed designs. Menus and booklets can be created with gold foil or embossing details. Swag bags can include items with your logo to boost brand awareness. There are plenty of options to make your print stand out and show off your company's creativity.
We realize how much effort is put into planning an event, and we want to make the process as simple as possible for you. Our online upload allows you to quickly send over your print designs for less hassle and waiting. In addition, we've created a list of what you'll need designed for your next event!
The following is a checklist of print materials for events you will want to have for your next event:
– Signage & banners
– Invitations
– Menus
– Flyers
– Table tents
– Booklets
– Sponsor logos
– Swag bag items
– VIP passes
– Tickets
Another tip is to be sure you post regularly on social media about your event to create excitement around it. We recommend hiring a professional graphic designer to create all of your print materials as well as matching graphics to post on your social media. This cohesiveness will be visible to guests and will encourage more guests to RSVP.
Use an event checklist to view the timelines involved with your event planning, as you are planning, contact us!
If you have any questions about how to get started printing with us, fill out our contact form. We are a Phoenix based commercial printer, but we ship all across the country. Let us help you impress your guests for your next event!