Outsourcing Your Technical Publications: The What, Why, and How's
We understand that not every job can fit into a two page document. Some roles are more complex and require more documentation and explanation. Equipment for services and manufacturing tends to be more complex than a brochure. We work with companies who wish to simplify their technical documentation and unify information into one place.
With the highest technology in digital printing, O'Neil offers fast and precise printing for small-batch and bulk orders. We have over a 100 years of experience in printing for other commercial and manufacturing companies. This much experience has led us to be one of the top commercial printers in Arizona. We value creativity, even in jobs that require technical expertise.
For your technical documentation solutions, we offer manual printing with different imprinting styles, binding techniques, and cover finishes. We can keep it as simple as you'd like or create a manual that matches your company's brand.
Technical Documentation Solutions
Whether your company is looking to print a booklet (smaller page numbers) or a full manual (book printing), we have project managers who can assist you with getting your project organized and ready for print. Our PMs are available to answer any questions you may have about setting up your documents and organizing your pages to keep them in order. We can work through order size and determine what cover style you are envisioning for your technical publications.
We recommend working with your team to determine the content of your technical publication and then working with a graphic designer to organize the text and images on each page. We are happy to answer any questions regarding page bleeds, orientation, and numbering.
Technical Booklet Printing
For booklet printing, this is an ideal solution for companies who have between 4-50 pages of technical documentation. We are able to print these booklets in black and white or in color. For booklet binding, we recommend using either a saddle-stitch or a perfect bound technique. We can create the booklet to be any size you want and give you examples of past booklets we have done before. For more inspiration, check out some of these booklets and covers.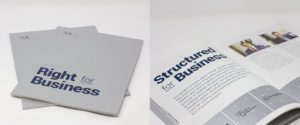 Technical Manual/Book Printing
For manual or book printing, this is typically for larger page quantities. Our book printing solutions are vast for binding techniques, page materials, and cover styles. Create a cover that stands out with custom embossing and foiling. Covers can be made of all materials including bonded leather, hardcover, thick cardstock, or UV laminate.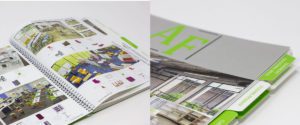 Technical Booklet and Manual Printing Process
Once your team has put together your technical documentation and worked with a graphic designer to compile the content into specific pages, we get to start the process of printing! From there, we determine your order size, desired materials, and order date. You can send us your digital copy of your manual via our "Big Upload" page.
We will send you either a soft proof (online version of your book or booklet) or a hard proof (physical version of your booklet or book). From there you can give any feedback regarding the page materials, cover, layout, colors, etc. We want you to feel proud of your finished product, so our team will work diligently to create exactly what you are looking for.
Our team will keep you informed and updated on run times and delivery throughout the entire process. We believe in creating lasting impressions with our clients. We'd love to hear from you – contact us today to get started on your online printing services.
Your Commercial Partner in Print
When it comes to technical publications, work with a company who has decades of experience with commercial printing. We pride ourselves on the quality of our work and make it our goal to exceed your expectations. We offer a multitude of business solutions including manual printing, technical documentation printing, banner and signage printing, and so much more.
We are staffed and ready to serve you during these uncertain times. For more information on printing your technical publications, please contact us today via phone 602.258.7789 or fill out our contact form.