Print Infrastructure & Health Data Security: Our Blueprint
At O'Neil Printing, our facility is built to support several types of print technologies and allows our team and clients to dream as big as they wish. When we moved into our new building last year, we knew the importance of creating an environment that could grow with us and help us be better as individuals and teams.
While we don't have clients walking the halls of our building or seeing our printers and warehouses up close and personal, we do believe that there are some aspects of our print infrastructure you should know and understand.
We are proud to be a HIPAA compliant commercial printer. While that may not be important to some industries, we understand how crucial HIPAA compliance is to the healthcare industry, and we take it very seriously. In this article, we share how our print infrastructure includes extra security measures and training for our team to ensure the safety of your clients.
Managed Print Services For Healthcare Organizations
For decades, O'Neil Printing has worked with healthcare industries by providing HIPAA compliant commercial print services. We have set standards for managing the security of confidential information, which involve modifying our own environment and practices to meet the needs of HIPAA compliance. To ensure the safety of your healthcare organization, we have added additional security to our building, which includes security cameras, employee badges, and limited access to print files for employees.
Not all commercial printers want to go through the extra work to become HIPAA compliant, but we want to fill the need for your healthcare organization. We have created more employee training surrounding HIPAA compliance and have our own HIPAA workflow integration.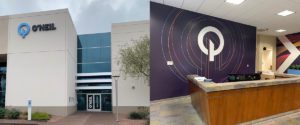 Security and Print
We work closely with large healthcare systems with certain managed print service needs. In order to maintain those relationships, we have modified our work environment to adhere to the rules and regulations around producing sensitive patient information securely. We have encrypted and secure data handling practices that feed into the printing process for medical documents.
Our wide range of printing capabilities allow you to partner with O'Neil to handle direct mail, including patient letters and notices, patient healthcare invoices, explanation of insurance benefits, explanation of insurance coverage, and more. We handle health data security with utmost importance and would be happy to answer any questions you have regarding our HIPAA compliance printing services.
Your Trusted Partner in HIPAA Compliance Commercial Printing
Although the standards around HIPAA only started 24 years ago, we have been in the print industry for over 100 years. We have worked closely with healthcare organizations and increased our security and services over the years to meet the needs of their growing industry. As the world continues to change, we will also change. We are a proud commercial printer with HIPAA compliance procedures.
To learn more about how our company works with the healthcare field, visit these pages: https://oneilprint.com/medical-device-manufacturing/ and https://oneilprint.com/hipaa-compliant-printer/
Ready to start your next print project? Contact us through email! We can quickly get you a quote and answer any HIPAA related questions you may have.