Skip the Paint and Stand Out With Wall Graphics
At O'Neil, we spend a good amount of time printing items that people will hold and appreciate in their hands. We take pride in the craftsmanship of our paper items, and we know our clients are excited to see their designs and branding come to life. While we all love a freshly printed piece, we are even more excited when clients come to us to help them with their office or store branding through wall graphics.
Beyond paper items, we also specialize in creating large format prints. With large format printing, your designs can be showcased using a variety of formats and materials, such as acrylic, canvas, and vinyl. Our highly skilled team will come to your office and install the print, so there are no errors, air bubbles, or tears.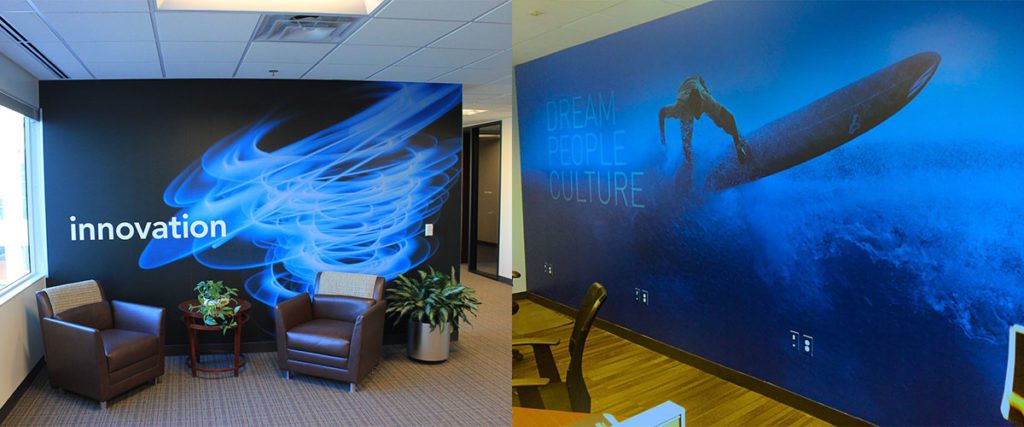 How can you use large format printing for your office or store?
Express the creativity at your business with custom designed wall art
Show off a product with a wide format image on the wall
Vibrant menu designs that stand out to your customers
Interior wall graphics allow you to skip the paint and show off a more creative aspect to your business. With little to no effort on your part, you can send us your graphics at the appropriate sizes, and we will make sure they fit your wall. Painting the walls are a great start to the decor in your office, but you'll need to put up decorations on top of it. With wall graphics, the work is done on the computer, and you're able to sit back and watch the transformation of your office!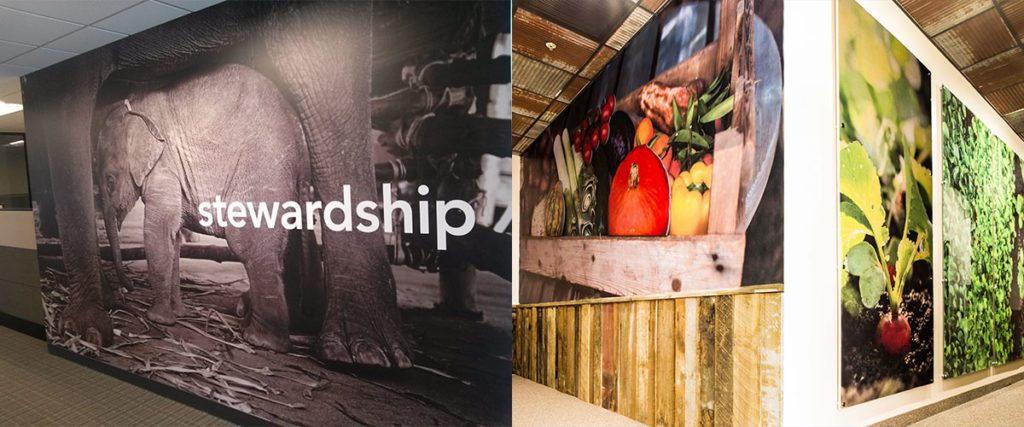 Get your wall makeover in three simple steps:
1. Measure your wall (height and width).
2. Contact O'Neil for pricing on sizes and print materials.
3. Send your file to O'Neil and wait patiently for them to deliver and install your graphic wall art!