Unique Uses of Large Format & Direct Mail Marketing
It doesn't come as a surprise to most, but the print industry is ever evolving. We are consistently seeing demand for differentiated forms of printing. The two forms of printing that are highly creative and provide an outlet for creatively engaging with your community are large format printing and direct mail marketing. We've provided two unique examples of large format printing and direct mail marketing that were both challenging and provided value to the organization.
Large Format Printing
One unique use of commercial printing is large format production. According to the InfoTrends report – Emerging Trends, Wide Format year-over-year volume has seen double-digit growth: "14% in the print-for-pay market and 11% for in-plants. But right now, less than 10% of commercial print shops have wide-format capabilities." Not only can O'Neil create things such as banners, posters and wallpaper, our large format team can also create things such as floor graphics, fabrics and textiles, canvas, and wood prints.
A unique example of large format branding is a project that O'Neil partnered with Stinger Bridge & Iron on.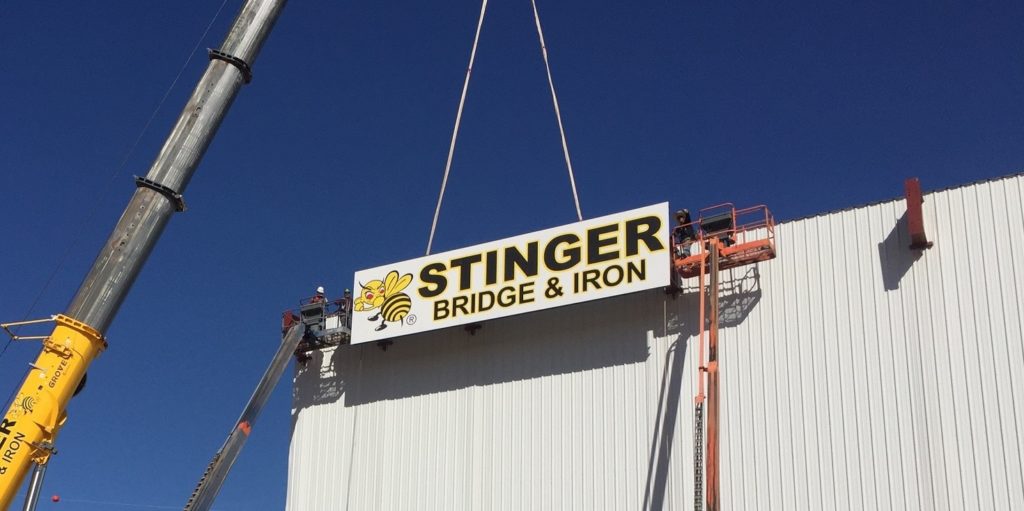 Stinger wanted big and bold corporate identity graphics for interior and exterior areas of their building intending to be noticed by clients and the public alike. O'Neil printed custom professional displays that highlighted their branding and attracted more potential customers.
Direct Mail Campaigns
Another unique utilization of commercial printing is the ability to create custom and professional direct mail campaigns. Printing a custom mail piece that represents your brand personalizes the campaign experience and drives home your message. In today's world, there is such a plethora of digital marketing and email marketing that direct mail is a differentiated medium of communication. According to iwco.com, "direct mail response rates took a tremendous leap in 2016 with a 5.3% response rate to house lists and 2.9% to prospect lists. These are the highest levels the Data and Marketing Association has tracked since 2003."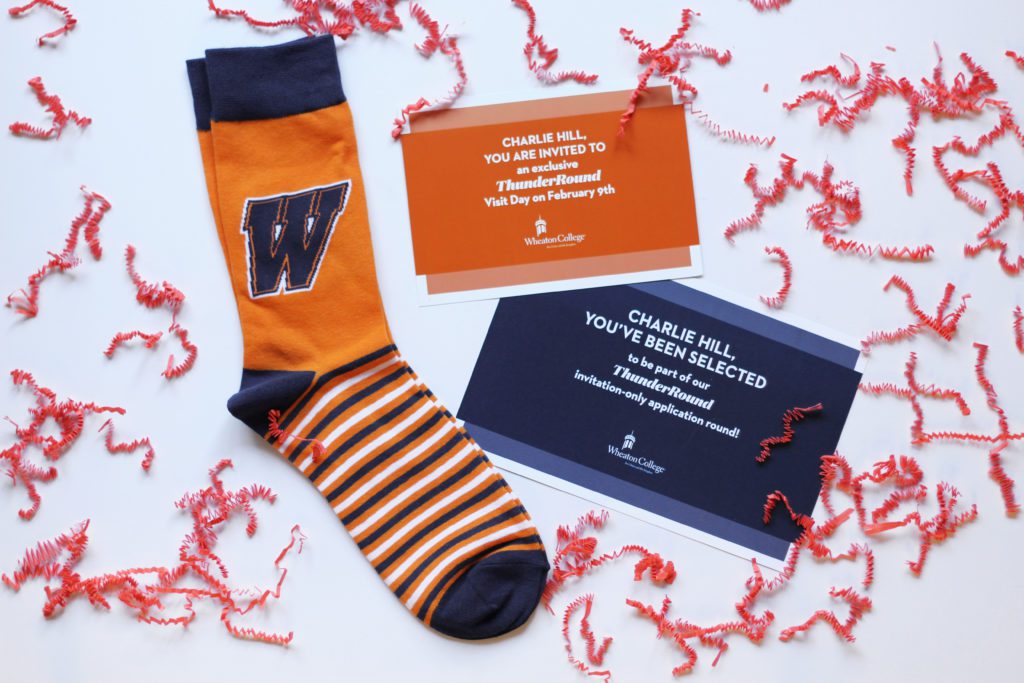 Wheaton College wanted to invite prospective students to their Visit Day by sending them a direct mail package. O'Neil printed a professional mail piece that highlights the school's spirit and utilized variable data printing to personalize each postcard. The mailing team at O'Neil uses best practices and up-to-date knowledge of postal regulations to ensure that your message is received effectively, efficiently, and economically.  
Contact us to learn more about how large format printing and direct mail marketing can provide value to your organization!