Every Door Direct Mail®
An easy and affordable way to reach your target audiences
Recently, our team at O'Neil Printing launched an exciting, new, all-in-one "Every Door Direct Mail®" (EDDM®) service, which uses data-driven mapping to target qualified customers quickly. The unique, multi-touch program allows our customers to design, print, and digitally market their business by creating eye-catching direct mail pieces or by choosing from our pre-designed templates. Customers can also layer digital marketing, such as Facebook Ads and Google Display.
In a world where there's so much emphasis on digital marketing and social media, many people overlook direct mail. But in fact, direct mail has proven to be a consistently effective marketing tool despite the rise of online marketing.
Through our data integration capabilities, direct mail can be delivered to every mailbox, and customers can be targeted based on their persona, behavior, or where they are in their customer journey. Delivery and mail tracking services also ensure that marketing efforts are measurable and effective.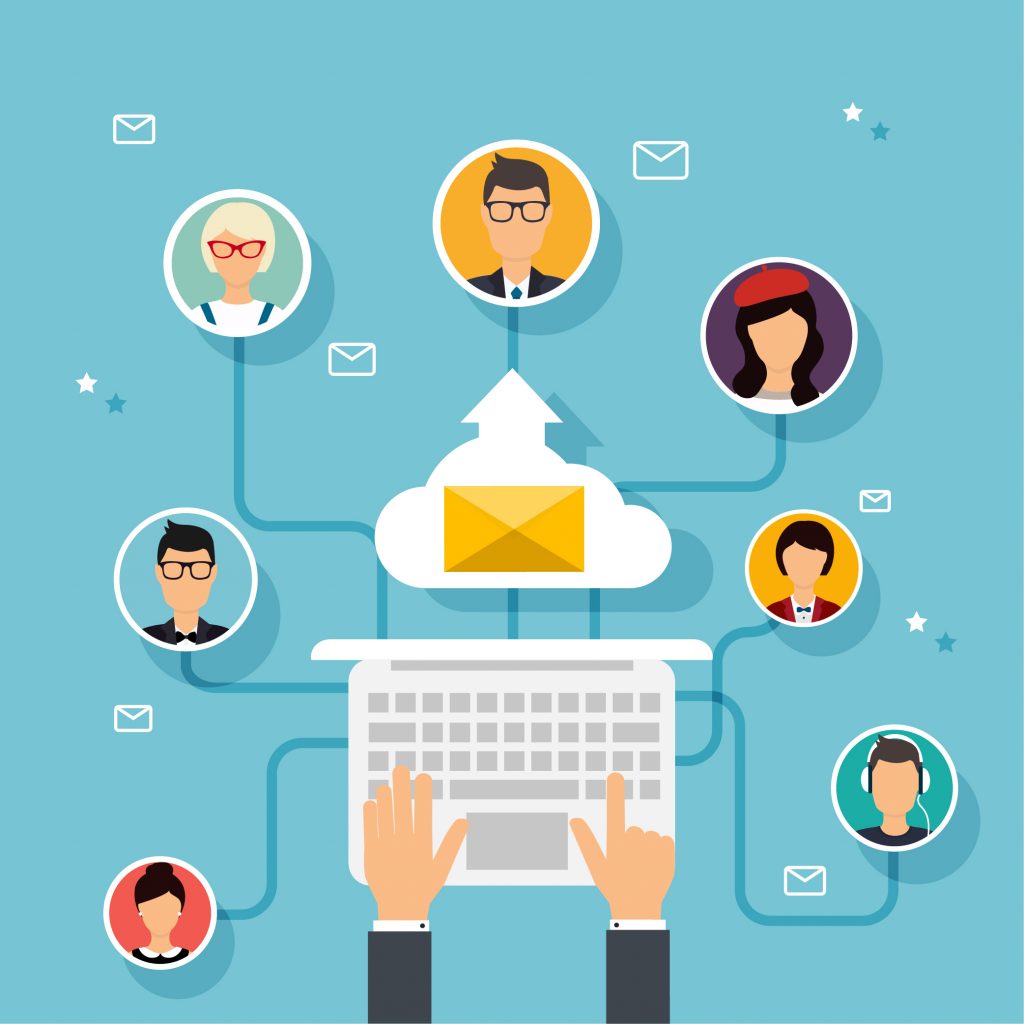 When incorporated as part of a multi-touch strategy, direct mail allows you to reach your customers at the right time, with the right message, and through the right channel, enhancing your overall responses and results.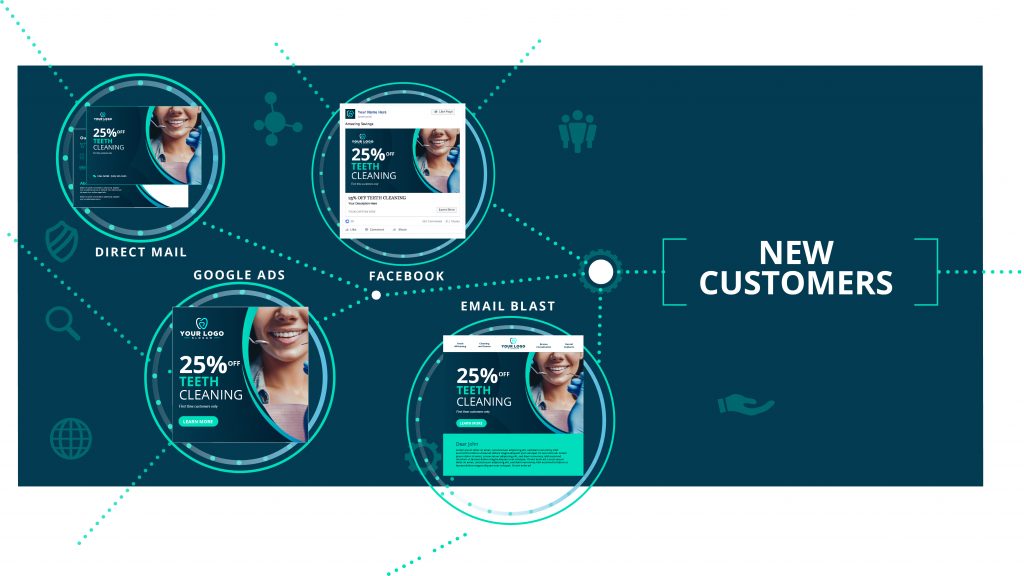 Benefits of a Direct Mail Campaign:
Don't discount the many benefits of a direct mail campaign. Consider these statistics:
90% open rates for direct mail marketing campaigns
5-9X higher response rates with direct mail marketing
60% increased ROI when digital marketing and direct mail are combined
Just 30 to 40 cents per piece!
One common misconception is that direct mail is expensive. Our all-inclusive, flat-rate pricing is considerably less expensive than traditional direct mail. The cost of EDDM® postcards average 30 to 40 cents, including print and postage.
In addition, most EDDM® campaigns can be created from the standpoint of being low-touch and easy to order, which allows speed to market.
Why Choose O'Neil Printing?
Many people are surprised to learn that O'Neil Printing is 113 years old. The printing industry has changed so much since our company was founded, but one thing that has remained the same is our strong commitment to customer service and our dedication to providing high-quality products and services.
We offer a diverse selection of marketing and technology services to best serve our client's needs. Our services encompass offset, digital and large format printing in addition to inventory management, kitting & fulfillment as well as promotional products. We also handle all mailing components, including data procurement and automation. Our O'Neil Direct Platform also offers clients a branded portal that allows for seamless ordering of all marketing collateral while maintaining brand integrity and compliance.
Our extensive list of capabilities includes high-end book publishing and many other printing and digital services.
Whether you want to explore options with Every Door Direct Mail® or you need help with another printing or marketing campaign, give us a call today at (602) 258-7789 or fill out the form here, and one of our friendly customer service associates will be happy to assist you.
Thank you and your whole team for bringing the book to life in such a STUNNING and beautiful final form. You have been fantastic partners and we are somehow even more excited than before about getting this out into the community. We appreciate your help in navigating supply chain shortages, last-minute changes, and most importantly building this gorgeous (from cover-to-cover) piece in a way that elevates our brand and honors the donors and grantees who trusted us to tell their stories.
After such a challenging year and a half, this is everything we imagined and wanted it to be. Our best yet!
Jennifer Foley, Director, Strategic Communications, Arizona Community Foundation
Learn More
O'Neil created a custom workflow to process our highly complex data driven direct mail and marketing programs. They learned our business and then partnered with our IT and marketing teams to create a seamless and highly efficient workflow. Our business has grown because this has allowed us to focus on what we do best while they do what they do best.
VP of Operations, Insurance Marketing
The O'Neil team acts as a virtual staff member for our company. They know us, our customers and our business. The most trusted of partners.
VP of Sales/ Operations, Leading Pharma Brand
We rely on the expert teams at O'Neil to help us support our sales enablement teams with the newest in storefront technology to manage all our marketing efforts.
VP of Marketing, Leading Medical Device Brand
O'Neil has helped us created a process to produce, manage and distribute all or our marketing materials from end to end. Everything from merchandise to print to banners, is located in a single storefront that allows us to streamline marketing and operations.
Marketing Director, Leading Aesthetics Brand
I've been dealing with printers for a long time. Very rarely do they come close to the consistent level of care that we encounter every time working with O'Neil.
Tuft & Needle
Learn more about Tuft & Needle
Working with O'Neil has simplified our marketing and collateral execution and planning. Working with their team makes projects move smoothly and without concern as the high quality work, amazing customer service, and efficiency keep us coming back for more. Thank you O'Neil!
Heidi's Village
Learn more about Heidi's Village
Thank you so very much for the beautiful book O'Neil Printing delivered, A Fly Rod With a Soul, to my client Per Brandin.
From the very beginning I felt your commitment to our project and was grateful for your attention to detail. I appreciated how your staff was always on top of any issue by answering questions and finding solutions.  It was a pleasure to work with such a kind-hearted group of people.  Thank you for leading that way.
Deborah Davis Design
I couldn't have been more thrilled with the service I got working with O'Neil. They were completely transparent and helpful throughout the entire printing process, and explained any nuances or questions that came up.
Adrian Mendez, Designer
Learn More About Adrian + Rule 29
We needed a printer who could assure a high-quality product and provide solutions to our questions when we wanted to try new printing methods. O'Neil does just that and more. They have become a trusted partner in our business.
Brian MacDonald, Wonderkind Studios
Learn More About Brian + Wonderkind Studios