How O'Neil Direct is Helping Medical Device and Aesthetics Companies Launch and Manage Complex Marketing Campaigns
There's no doubt that the medical device and aesthetics market is experiencing explosive growth. According to a recent MarketsandMarkets report, the global medical aesthetics market is projected to reach $15.9 billion by 2025 from $9.4 billion in 2020.
North America accounted for the largest share of the medical aesthetics market in 2019, with facial aesthetic products leading the wide spectrum of products available to end users. O'Neil Printing's clients in this vertical are selling everything from facial aesthetic products and body contouring devices to cosmetic implants, laser hair removal devices, physician-dispensed cosmeceuticals and more.
O'Neil Direct's Portal Empowers Sales and Operations Teams
Competition is fierce among medical device and aesthetics companies, and sales professionals work in a fast-paced environment selling products to medical spas, clinics, hospitals, physician's offices, and beauty care centers. The firms we work with employ a robust sales force, often with employees scattered throughout the world.
These sales professionals have diverse, customized needs that are too complex for local printers and too demanding for in-house operations. They need a single access point for all marketing assets and one that can provide customized branding, ordering capability, real-time inventory metrics, shipping capabilities, and more, all while adhering to FDA specific regulatory compliance requirements.
O'Neil Direct streamlines operational efficiencies, aligning operations and marketing together. This unique, custom marketing portal, available 24/7 across multiple time zones to an unlimited number of users, replaces the need for internal teams to manage day-to-day details and eliminates time-consuming email chains and phone calls.
O'Neil Direct is often chosen as the best solution not only for these reasons, but also for the world class digital, offset and wide-format printing O'Neil produces all under the same roof. This provides marketing teams with print on demand, just-in-time inventory replenishment, ensuring super-efficient restocking and uninterrupted availability of marketing collateral.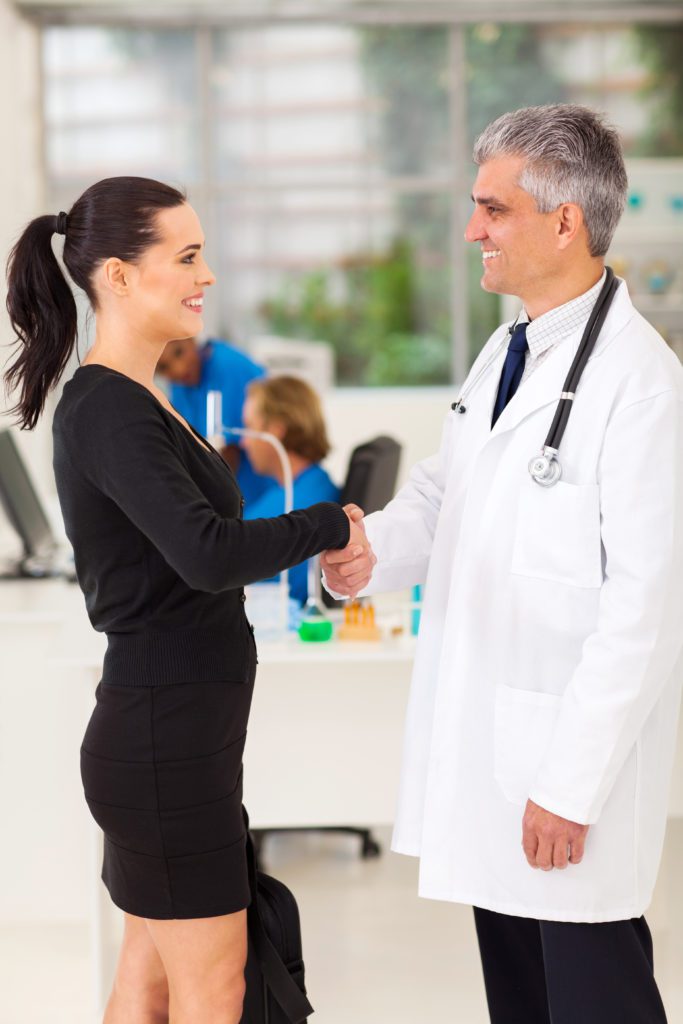 A Closer Look
O'Neil Direct is being used successfully by many of our clients in diverse verticals. Here's a closer look at how two of our clients in the medical device and aesthetics market are finding success with this custom marketing portal.
One client is a long-established, leading aesthetics company with some 1,500 employees in 24 countries worldwide. This company is best known for clinically proven injectables, devices and skincare products.
The other client is a leading aesthetics device company with operations in North America, Japan, Australia, and several European countries. This company distributes aesthetic devices that assist with treatments and procedures to their clients in more than 40 countries.
Both companies have multiple brands with unique needs, and both companies use O'Neil Direct to manage and produce marketing materials for new product launches and marketing campaigns.
O'Neil Direct's user-friendly portal technology is often used to customize marketing collateral through print on demand capabilities or it can be used to distribute sales kits and promotional materials to sales teams as well as physician offices. The marketing materials range from complex kit/ boxes to simple brochures. Physician offices also receive banner stands, window clings, table tents and other Point of Sale marketing literature.
O'Neil Direct also manages materials for the operations side of the business with documentation included in device delivery. We use technology solutions and API connectivity to streamline the ordering process from internal systems and client platforms. For one brand, there could be hundreds of items in inventory, and our clients appreciate the fact that O'Neil Direct helps them manage the inventory level of each item. We work closely with stakeholders of each brand to ensure the most up to date materials are available on the portal and for sales teams.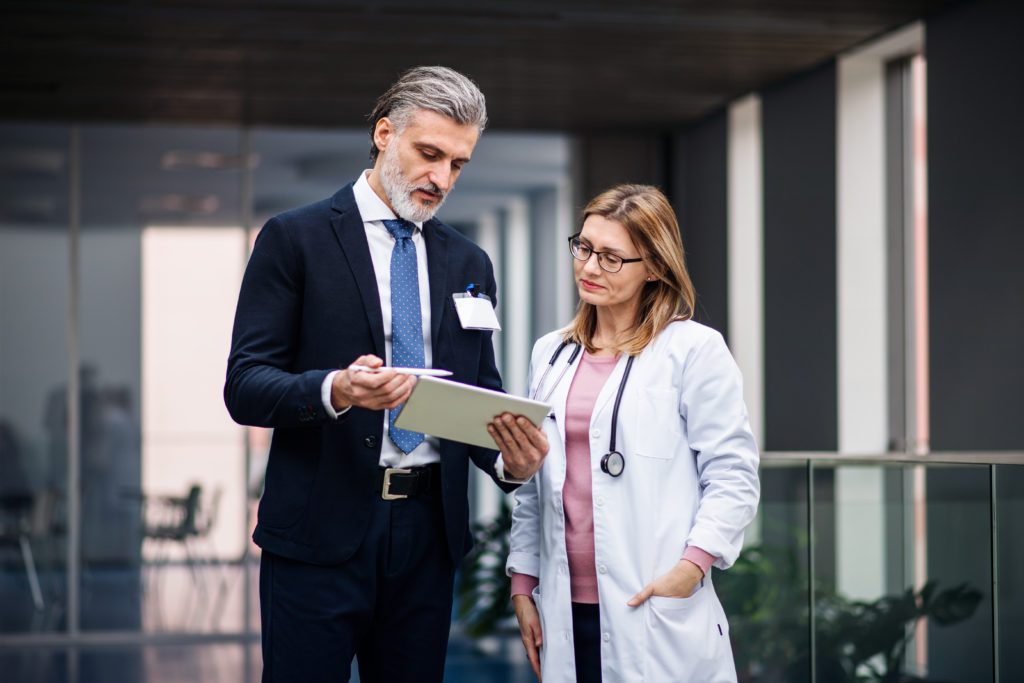 Saving Time and Money
Providing the methodology to produce complex marketing rollouts with multiple pieces is all about organization and communication. As part of a new product launch, our O'Neil team coordinated with multiple advertising and graphic design agencies. We served as a central hub for the communication for the marketing literature and we also coordinated the promotional items into one seamless distribution to physician offices and sales teams.
We work with marketing teams to help design the most impactful marketing pieces by utilizing our equipment as efficiently as possible. Special techniques and consultative workshopping have yielded significant savings when it comes to 1:1 marketing kit and distribution. Sales professionals also appreciate the print on demand capabilities that allow them to customize marketing collateral.
While O'Neil Direct's automation offers ease of use, it's important to note that O'Neil's highly trained staff are hyper communicative, engaging with our client's teams frequently. We are an integral part of how our clients' employees execute marketing initiatives because we have become immersed in their business, and they rely on our knowledge of their specific programs.
In one recent marketing rollout, our team helped achieve the sales goals by recommending a 1:1 marketing kit by using digital print technology to personalize the kits. We are involved in many internal meetings and we are treated as a virtual staff or extension of our clients' teams, which helps us contribute far upstream in a rollout or program.
All our clients in the medical device and aesthetics industry have expressed appreciation for our efforts, and they credit our ability to be nimble in a fast-paced marketing environment for their success.
O'Neil Direct solves marketing bottlenecks by empowering teams to manage and order marketing materials through a custom, automated portal. Clients get the best of both worlds, with self-service functionality as well as a dedicated account manager. To learn more, request a demo or contact John Kulias, Vice President of Sales.