How O'Neil Printing Can Help Franchise and Multi-location Companies Maintain Brand Integrity
There's a certain art to managing franchises and multi-location businesses, especially in our fast-paced world. We've come a long way since the earliest example of franchising in the United States, when in 1851, Isaac Singer became the first American product name franchisor to sell the rights to sell his sewing machines to traveling independent salesmen. There were other early franchising pioneers: A&W Root Beer, Howard Johnson Restaurants, and Arthur Murray Dance Studios were quick to embrace franchising in the 1920s and 1930s. But franchising as we know it really took off in the 1950s and 1960s, thanks to a national highway system and the rise of television advertising.
By 2018, there were an estimated 759,200 franchise establishments in the U.S., employing more than eight million people and generating some $760 billion.
Can you guess what the largest segment of franchising is? Currently, quick serve restaurants lead the list, followed by business services, full-service restaurants, real estate, and commercial and residential services.
Our team at O'Neil Printing works with a variety of franchise and multi-location companies ranging from restaurant and retail businesses to hotels, casinos, healthcare companies, and more. No matter how diverse the verticals are, one of the biggest challenges relates to how to maintain brand consistency and integrity across multiple locations, geographic areas, and time zones.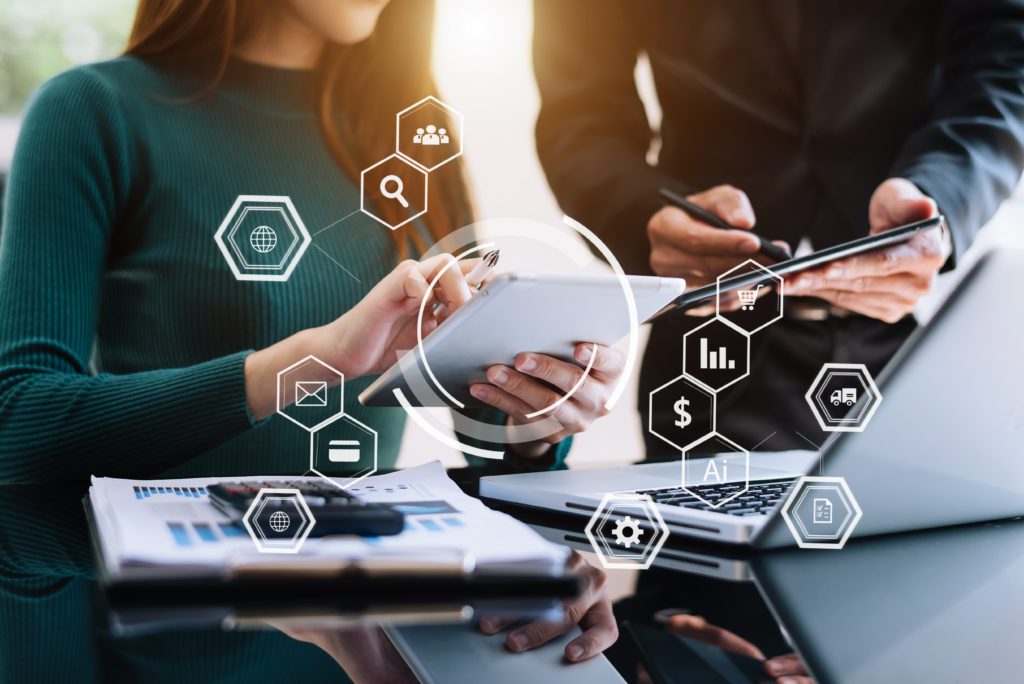 Streamlining Efficiencies and Eliminating Pain Points
A recent Forrester study revealed that 61% of multi-location marketers surveyed state that "improving local marketing effectiveness is a high priority."
One way to achieve improved local marketing is to work with a trusted printing and technology firm that will act as a centralized business partner, helping to execute all marketing communications for each location, while giving franchisees flexibility to customize orders based on what's best for their customers.
When it comes to ordering marketing collateral for multi-location companies, some common pain points include:
Timing all orders so that all locations receive the updated materials at the same time
Needing to re-consider paper choice and printing applications to prevent waste
Customizing information on print collateral depending on each franchise location
Maintaining brand consistency across all locations
Can you relate to these overwhelming challenges?
At O'Neil, we have implemented processes to streamline the ordering process of marketing collateral that will help solve these problems. We're here to help, whether that's setting up an order on demand system or conducting national marketing campaign rollouts to several hundred locations throughout the country.
Some of our franchise clients are also using our O'Neil Direct portal to streamline operational efficiencies, aligning operations and marketing together. This unique, custom marketing portal, available 24/7 across multiple time zones to an unlimited number of users, replaces the need for internal teams to manage day-to-day details and eliminates time-consuming email chains and phone calls.
O'Neil Direct is often chosen as the best solution not only for these reasons, but also for the world class digital, offset and wide-format printing O'Neil produces all under the same roof. This provides marketing teams with print on demand, just-in-time inventory replenishment, ensuring super-efficient restocking and uninterrupted availability of marketing collateral.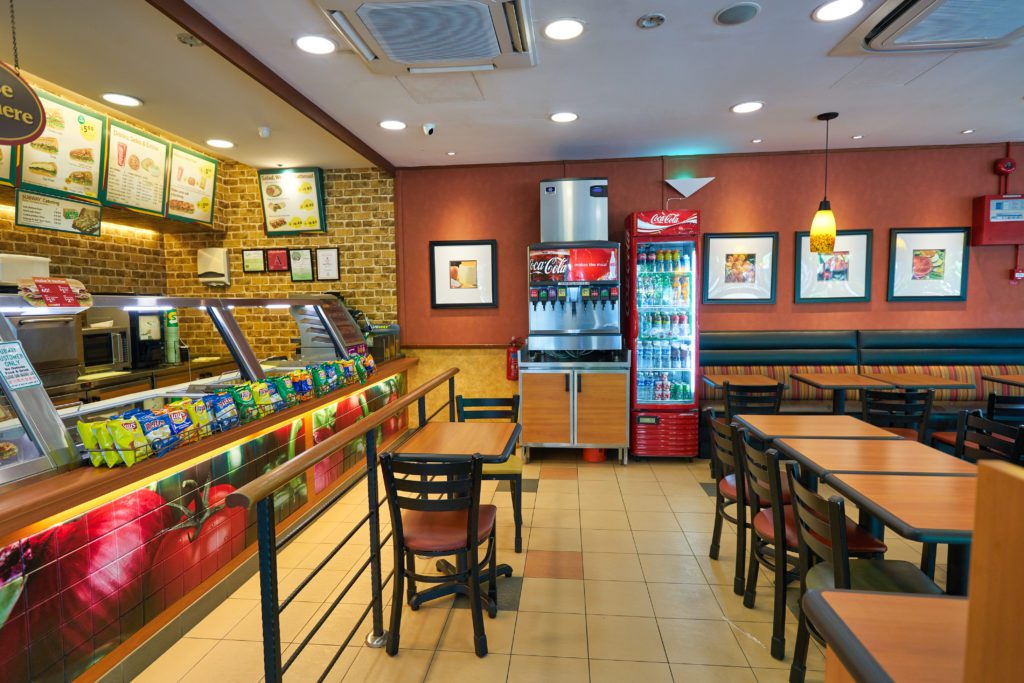 A Closer Look
Sometimes it helps to share an example of how we work with our clients. Our team at O'Neil Printing has a long history of helping franchise and multi-location companies manage complex printing needs while maintaining brand integrity.
One of our clients is a popular fast casual restaurant company with 240 locations in the United States. One challenge they face relates to time-sensitive local store marketing rollouts. Their launch dates are established far in advance and are not flexible due to all the moving parts, such as coordination with pricing in the POS (point of sale) systems, menu content and other factors.
Promotions are often tied to a calendar or holiday event. This means that no matter what internal marketing challenges arise and when we receive final artwork, the deliveries need to happen on time. The goal is to have all the stores receive the items the same day or very close to the same day to align with corporate driven marketing messages that are coordinated with other media and advertising.
O'Neil produces all the print items, (there can be 25 items for each location), based on the farthest destinations first and closest destinations last. Organizationally, this is a challenge for most companies, but we have developed a system that ensures this type of order to be executed flawlessly. For example, we'll start working on customized collateral for the locations that require longer shipping time before working on items for locations that are closer to our facility. Keep in mind that each of the 240 locations have custom orders. There could be five different versions of the menu and different quantities needed. This results in managing literally hundreds of personalized versions of print projects.
Our efficient centralized hub not only helps maintain brand integrity for these complex projects and provide highly customized distribution, we're also able to provide a cost savings of up to 15% compared to using local print shops to fulfill printing needs.
O'Neil Printing solves many problems for franchise and multi-location companies that are looking to improve local marketing efforts while maintaining brand integrity. To learn more about how our team can help your teams do what they do best, contact John Kulias, Vice President of Sales.
Thank you and your whole team for bringing the book to life in such a STUNNING and beautiful final form. You have been fantastic partners and we are somehow even more excited than before about getting this out into the community. We appreciate your help in navigating supply chain shortages, last-minute changes, and most importantly building this gorgeous (from cover-to-cover) piece in a way that elevates our brand and honors the donors and grantees who trusted us to tell their stories.
After such a challenging year and a half, this is everything we imagined and wanted it to be. Our best yet!
Jennifer Foley, Director, Strategic Communications, Arizona Community Foundation
Learn More
O'Neil created a custom workflow to process our highly complex data driven direct mail and marketing programs. They learned our business and then partnered with our IT and marketing teams to create a seamless and highly efficient workflow. Our business has grown because this has allowed us to focus on what we do best while they do what they do best.
VP of Operations, Insurance Marketing
The O'Neil team acts as a virtual staff member for our company. They know us, our customers and our business. The most trusted of partners.
VP of Sales/ Operations, Leading Pharma Brand
We rely on the expert teams at O'Neil to help us support our sales enablement teams with the newest in storefront technology to manage all our marketing efforts.
VP of Marketing, Leading Medical Device Brand
O'Neil has helped us created a process to produce, manage and distribute all or our marketing materials from end to end. Everything from merchandise to print to banners, is located in a single storefront that allows us to streamline marketing and operations.
Marketing Director, Leading Aesthetics Brand
I've been dealing with printers for a long time. Very rarely do they come close to the consistent level of care that we encounter every time working with O'Neil.
Tuft & Needle
Learn more about Tuft & Needle
Working with O'Neil has simplified our marketing and collateral execution and planning. Working with their team makes projects move smoothly and without concern as the high quality work, amazing customer service, and efficiency keep us coming back for more. Thank you O'Neil!
Heidi's Village
Learn more about Heidi's Village
Thank you so very much for the beautiful book O'Neil Printing delivered, A Fly Rod With a Soul, to my client Per Brandin.
From the very beginning I felt your commitment to our project and was grateful for your attention to detail. I appreciated how your staff was always on top of any issue by answering questions and finding solutions.  It was a pleasure to work with such a kind-hearted group of people.  Thank you for leading that way.
Deborah Davis Design
I couldn't have been more thrilled with the service I got working with O'Neil. They were completely transparent and helpful throughout the entire printing process, and explained any nuances or questions that came up.
Adrian Mendez, Designer
Learn More About Adrian + Rule 29
We needed a printer who could assure a high-quality product and provide solutions to our questions when we wanted to try new printing methods. O'Neil does just that and more. They have become a trusted partner in our business.
Brian MacDonald, Wonderkind Studios
Learn More About Brian + Wonderkind Studios