How Variable Printing Can Benefit Your Business
"One size fits all" doesn't work for clothes, houses, or cars, so why do we assume it can always work for print?
When it comes to marketing for our businesses, we cast a wide net in hopes of reaching a small percentage of a large group. We cross our fingers that our marketing materials will be seen by the right people and that they will have the power to bring in new or reoccurring business. What if there was a way to create personalized print materials that actually caught the attention of the right people?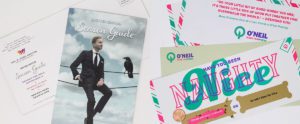 In order to get your target audience's attention, we suggest creating custom content that catches their eye and appeals to their needs and wants. It can be as simple as calling them by their name, instead of grouping them into a category. When customers have print materials in their hands that have their name on them, they are less likely to lose the item or throw it away. They feel a sense of ownership to the item since it was personally tailored to them.
What is Variable Data Printing?
In order to help our clients achieve a more personalized print material, we are proud to offer our clients Variable Data Printing. Variable printing is a unique method of printing that allows businesses to customize each of the print materials they are sending out to create a personalized piece for the intended recipient. Using a software to read the information on a spreadsheet or database, we are able to give your customers a personalized experience when they receive your mail or print material.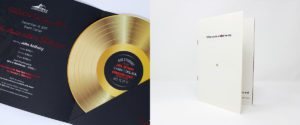 Our clients love being able to customize their materials for each piece. It allows them to connect on a more personal level with their customers. We have the ability to show personalized names, addresses, images, messages, and more to better fit the purpose of the material. Your customers will be impressed when they receive items that are tailored to them personally.
Use print techniques that work to fit the needs of your business. We can all agree that we are often competing for the attention of our target audience. Why not take extra measures to pursue your target audience by addressing them by name or by producing personalized content that fits their profile and interests? You'll likely have a higher return on your spend by reinvesting back into the data you have on your audience and addressing them appropriately.