There's Never Been a Better Time to Invest in Signage to Make Your Brand Stand Out
Turn to O'Neil Printing for easy and affordable solutions
Finally. That's what most people are thinking these days as they emerge from their homes to shop, dine, travel, and socialize. It's finally time to get back to some sort of "new normal" now that the world is opening up.
That's great news for businesses, but it presents a big challenge: how to stand out and rise above the competition?
There's never been a better time to invest in signage. Consider how signage matters:
35% of customers recognize a brand because of its signage.
Updating indoor and outdoor signage increases average sales by 10%.
61% of American consumers failed to find a business because the sign was too small or unclear.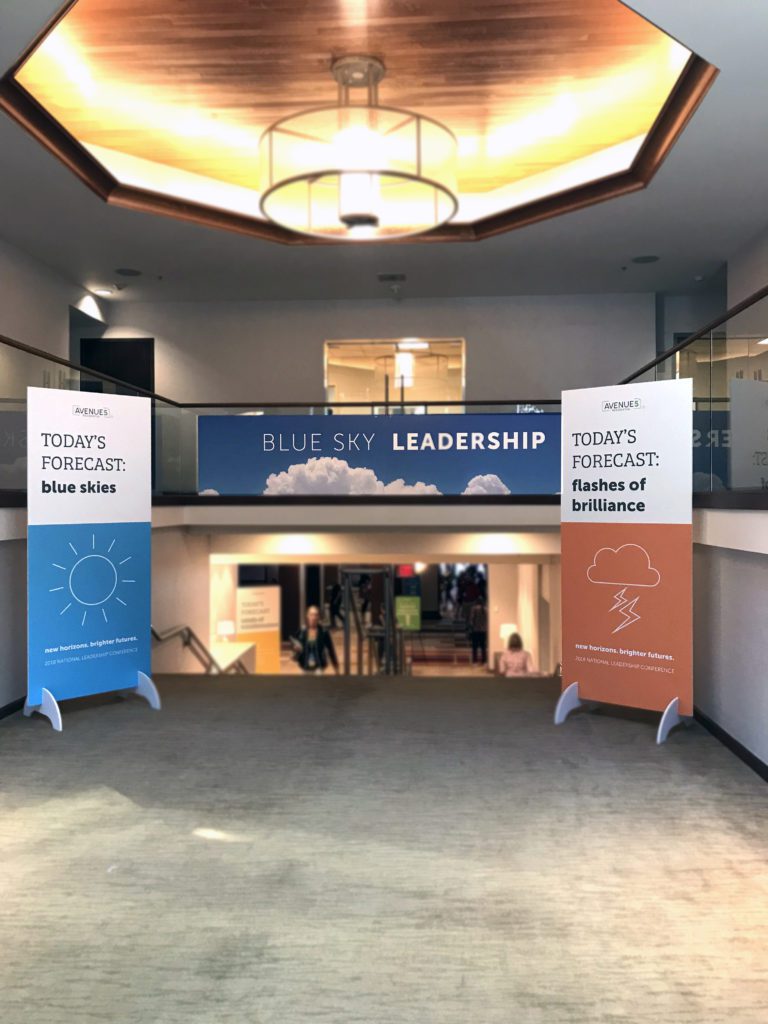 Where to start
There are so many factors to consider when purchasing signage. Here are some tips:
Partner with a reputable printing company. Because signage is such an important part of marketing efforts, it's crucial to have a trusted printing partner. Our team at O'Neil Printing takes a consultative approach with our customers. We strive to help guide the selection of the best products based on application, messaging, environment, durability, and overall ROI for our clients. We also conduct site visits as part of our discovery process, and we are committed to ensuring customer satisfaction.
Decide the "Why" for signage. What purpose will it serve and what messages will signs convey? For example, for "We Are Open" signage, you might consider a mix of banners, window clings, posters and other large signs. Floor graphics are very effective for sharing promotional offers and wayfinding messages. Continue to engage with customers through Point of Sale signage, such as counter cards, danglers and table tents.
Decide where signs will be most visible and effective. Put yourself in your customer's shoes. How can you capture their attention quickly and easily guide them to your office or storefront? Sidewalk, parking, and directional signs are always helpful, but you might consider getting creative with partial and full coverage wall murals or vehicle and trailer wraps. And, if your customers are attending events and tradeshows, consider what type of backdrops, banners, and easel signage you need to stand out among the competition.
Assess which signs need to be updated and/or what signs will be new. Has your brand's logo or messaging changed? Now is a good time to update any signage and add new signage to keep brand image and messaging consistent.
Decide which materials, or substrates, are best. This where a trusted printing partner can guide you. It's important to choose substrates that are built to last through extreme heat and sun exposure or frigid temperatures, ice, and snow. O'Neil offers a diversity of substrates, including foam core, vinyl, mesh, PVC, acrylic, canvas, fabric, plastic and more.
Keep up with trends. O'Neil Printing strives to stay ahead of the curve with new technology. We are excited to offer dye sublimation, which is a digital printing technology that uses heat transfer to apply an image to the intended substrate, such as plastic, card, fabric, or paper. This application is commonly used for decorating apparel, signs, banners, tablecloths, promotional items like cell phone covers, coffee mugs, and plaques. The result is a nearly permanent, high resolution full color print that is very durable. Dye sublimation signage can also be folded down to the size of a shoe box for cost-effective transportation and maintain its appearance as compared to a rigid substrate that is bulky or gets damaged while being transported.




Why Choose O'Neil Printing?

We're here to help with your signage needs, and we also offer a diverse selection of marketing and technology services that can help strengthen your brand. Our services encompass offset, digital and large format printing in addition to inventory management, kitting & fulfillment as well as promotional products. We also handle all mailing components, including data procurement and automation. Our O'Neil Direct Platform also offers clients a branded portal that allows for seamless ordering of all marketing collateral while maintaining brand integrity and compliance.

Whether you want to explore signage options, or you need help with another printing or marketing campaign, give us a call today at (602) 258-7789, and one of our knowledgeable team members will be happy to assist you.