CMYK Color Process
In grade school, you were told that the primary colors from which all other colors originate are red, green, and blue (RGB). So why do printers use cyan, magenta, yellow, and black ink (CMYK)?
CMYK is the most commonly used offset and digital color printing process. This is referred to as a 4 color printing process, and it can produce over 16,000 different color combinations. Due to lighting on computer screens, the RGB model used on them doesn't convert well onto printed material. The lighter CMY colors on printed material will more accurately depict the RGB colors on the computer screen, and the key color (black) can create darker shades.

Adding more ink colors will make your print more vibrant and sleek. For higher quality print projects, printers will use a 6, 8, or higher number process with additional colors, such as orange and green. This helps accurately produce brand colors for things like company logos. If you have a print project that calls for extreme color accuracy, a process with more ink options will yield the best results to ensure that the color is matched closely.
The best way to have a print project turn out with your intended color accuracy to is to devote time to preparation. Most printers will convert the colors from the RGB model on the computer to the CMYK model for you, but if you take the extra steps to communicate and work with your printer, you will have a closer color match. This will save you time from improvising and potentially having to go through numerous rounds of proofing. Research, plan, and communicate with your printer for the best results the first time.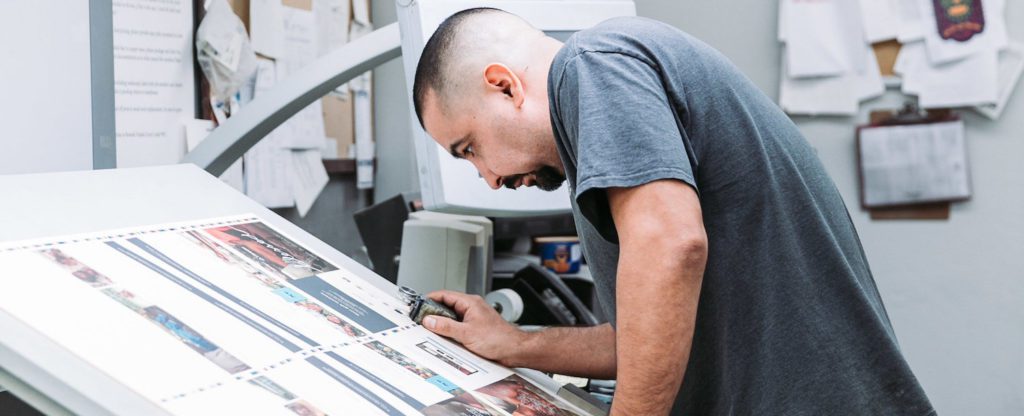 There's no better feeling when finishing a print project than when it turns out looking exactly how you intended it to, and the colors are matched correctly. If you would find it helpful to be educated on our print process prior to starting your next project, we would be happy to assist! Our goal is to provide all the knowledge you need so that you are proud of your print project and your audience is impressed.